Gates & Automation
Gates and automation are the finishing touch on any fencing system and often the most critical and complicated aspect of the project. From pedestrian entrance gates to large-vehicle gates, high-security anti-ram K-rated gates to access control and gate automation equipment, A-1 Fence Company can provide it all. We will work with you to develop a secure entry solution to fit your site requirements.
Gate Options
Our commercial and industrial gates are shop fabricated and made to order, whether they are made of chain link or ornamental metal. This is done to reduce your installation time and to build a gate that fits your required dimensions.
Swing Gates
Easy pedestrian access can be handled with a swing gate, while a double swing gate can handle openings for larger vehicles & multi-lane traffic requirements.
Rolling Gates
Solve wider access openings with rolling gates with rubber wheels for a simple, low cost solutions.
Sliding Gates
Sliding gates provide more security and coverage for larger openings.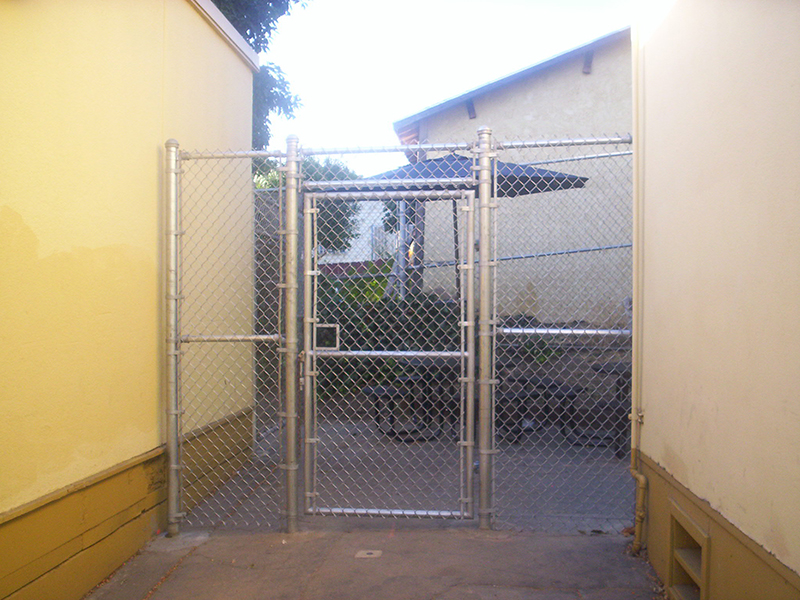 Pedestrian Gates
Custom built pedestrian commercial swing gates for standalone entries or incorporated into a fence system.
Crash‐deterrent Options
When heavy‐duty designs, anti‐ram and crash deterrent options are necessary, we can make recommendations that solve the most unique conditions.
Panic Gates
Panic gates are a common option in commercial yards and other secured areas where employees must be allowed to freely exit during emergencies.
Automation Options
Keep traffic flowing and properties secure with our powerful gate operators and high-tech access control systems.
Gate Operators & Motors
Our gate operators will keep your business moving while ensuring it remains safe and secure. We install only the highest quality gate operators to complement our custom gate products.
Access Control
High-tech access control systems offer advanced security and industry-leading features. Options include telephone entry systems, keypads, vehicle scanners, video systems, and more,